Fall 2009 - Soccer Tournament hosted by Merrimack College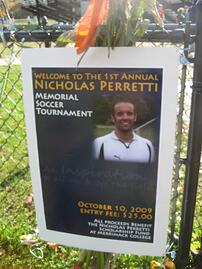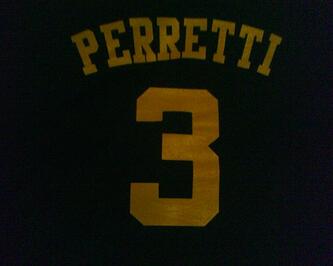 On Saturday October 10 Nick's family, friends, teammates and coaches gathered at Merrimack College in North Andover for a small-sided soccer tournament and raffle to raise money for the scholarship fund. With the help of many volunteers and donations, we were able to raise enough money to award the first ever Nicholas Perretti Memorial Scholarship for the Fall 2009 semester to Greg Motta. Special thanks to Mike MacNeill, Nikki Morgan and their committee for putting such a great event together and to Coach Tony Martone and the Merrimack Men's Soccer team for donating their time and fields!
Check out the album on Flikr to see great photos of the day and feel free to email us if you have some pictures you'd like to share!