Learn about the powerful life of Nick "Crzy Nicky" Perretti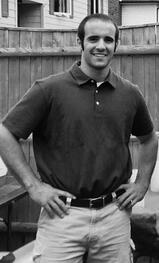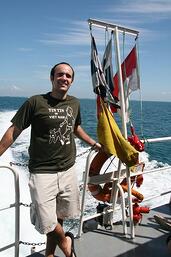 Nicholas Perretti, an amazing 27-year-old man, passed away from complications arising from a battle with cancer in June 2009. Nick was raised in Stoneham, Massachusetts, a 1999 graduate of Austin Prep in Reading and a 2004 graduate of Merrimack College in North Andover. Nick's parents, Steve and Pam, founded the Nicholas Perretti Charitable Trust to celebrate and remember Nick's remarkable life. This scholarship has been instated to provide financial assistance at Merrimack College for student-athlete soccer players who exemplify the same qualities Nick did in life.
Nick was an energetic, determined and caring man whose love of travel, sports and soccer in particular, kept him extremely active. After college, where he played Varsity Soccer, Nick began working for Avaya and his job took him across the globe with stints in New York City, Dublin and Singapore. In April 2009, while in Singapore, Nick began experiencing back pain which eventually led to a total loss of feeling from his chest down. Tests showed a tumor on his spine which was removed with emergency surgery. After surgery, Nick regained feeling in his lower body, but was still unable to walk as his brain forgot basic functions like wiggling his toes or moving his feet. At the same time, it was found that Nick had non-small cell lung cancer and would need to undergo chemotherapy. As a young, non-smoker in peak health, Nick's family and friends were devastated to learn about his diagnosis.
Throughout his life, Nick had been determined to overcome any challenge he faced. This one was no different and he jumped headfirst into simultaneous treatments of physiotherapy and chemotherapy and in the process rallied everyone around him. Those who knew Nick joined a Facebook group that swelled from a handful of close friends and family to over 1,400 members from around the world in just a few weeks. During his battle with both cancer and grueling physical therapy, Nick would post daily status updates in addition to pictures and videos of himself all while maintaining his enthusiasm and love of life, family and friends. The main theme of his messages was determination! Nick was putting every last ounce of energy into his battle and with that provided daily doses of inspiration and motivation to his followers.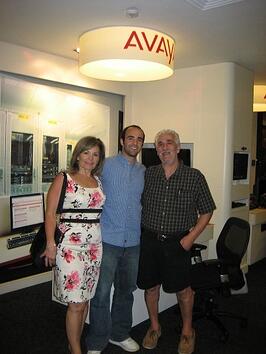 Sadly, Nick's body gave out on June 22nd, 2009. He literally died fighting as he was going through his daily physical therapy when a pulmonary embolism struck. Nick's courage in the face of such adversity moved so many people who now look to remember him in their lives. Nick's loving parents, his extended family, his friends and his former teachers, coaches and teammates hope to carry his memory on with annual fundraisers. We thank you wholeheartedly for any support you are able to give to this cause.